Anatomic Boulder

STAR
09.09.2023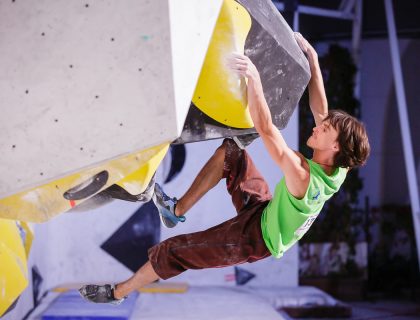 The fifth year of the Anatomic Boulder Star competition. The finale through the lens of Richard Scapes.
We invite you to the 5th annual Anatomic Boulder Star open bouldering race, which will be held on September 9, 2023, on the K2 wall in Žilina. The "world-competition" format of the race remains the same as in previous years – 5 boulders in the qualification – OS system, 4 boulders in the final.
With a clear conscience, we can say that Anatomic Boulder Star can be included among the best competitions with the highest quality of boulders in Slovakia. This year will certainly be no exception.
Tomáš Greksák will accompany you throughout the day with his witty commentary. His commentary at the competition is becoming a tradition.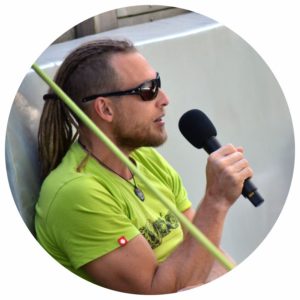 We stream the evening finale live with a separate commentary by Peter "Kmeťo" Cádera. So you won't see him, but this is what he usually looks like 😉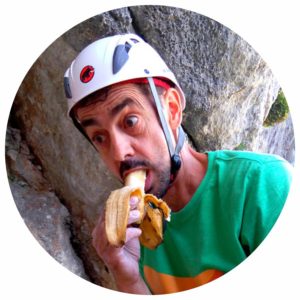 Routesetters with experience from IFSC international competitions – Denis Pail and Vilda Chejn – will take care of the quality of the boulders.
Accompanying events will also be an exhibition and presentation stand of the Czech manufacturer of climbing equipment OCUN and the manufacturer of climbing holds and climbing walls Anatomic, which this year was approved by the International Organization of Sport Climbing IFSC as an authorized manufacturer of climbing holds.
Program
10:00 – 10:30 Presentation – Women
11:00 Qualification – Women
12:30 – 13:30 Presentation – Men
14:00 Qualification – Men
20:00 Finals – Men + Women
Prices
1st place – Men 200,- Eur

1st place – Women 200,- Eur + material prices
2nd, 3rd miesto Women/ Men – material prices
Start Fee: 15€
includes snack and t-shirt
Rules
Qualification: 5 boulders, 5 minutes climbing, 5 minutes rest, On-sight
Finals: "world-competition" format, 4 boulders
Scoring: number of tops, number of zones, number of attempts per top, number of attempts per zone
Conditions for competitors
Age 14 and more (year of birth 2009 can compete)
ONLINE Registration is CLOSED