When first entering the climbing wall, you need to complet and sign the Registration form. After you will receive a membership card, which is for each additional entry.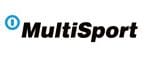 We accept payments for services through the Benefit Plus Sloveakia passports – MULTISPORT (vouchers from employer).
Entry is not time-limited and not including rental of climbing gear.
Entrances Fees
Adults
6,00€
Students
5,00€
Child up to 15yo
4,00€
Familly (2 adults + 1-2 child)
18,00€
Bouldering Wall
4,00€
Children´s Corner
2,50€
Tickets
Season Tickets
10 Entrances
53,00€
4 months
115,00€
20 Entrances
99,00€
6 months
210,00€
Year
305,00€
Ticket are transferable and open-ended, season tickets are not transferable.

Rental of Climbing Gear
Climbing Set
5,00€
Climbing Shoes
2,50€
Climbing Rope
3,50€
Harness
1,50€
ATC belay tube
1,00€
Belay assistent OHM
2,00€
Chalk bag + chalk
1,00€