Climbing is for everybody, come in and try!
You are all very welcome on 10.06. to CLIMB DAY! During Sunday we´ll prepare climbing routes in light difficulty to conquer. For those more powerfull there will be more challengeable. Necessary climbing equipment will be provided. During climbing you will be leayed by our professional climbing instructors.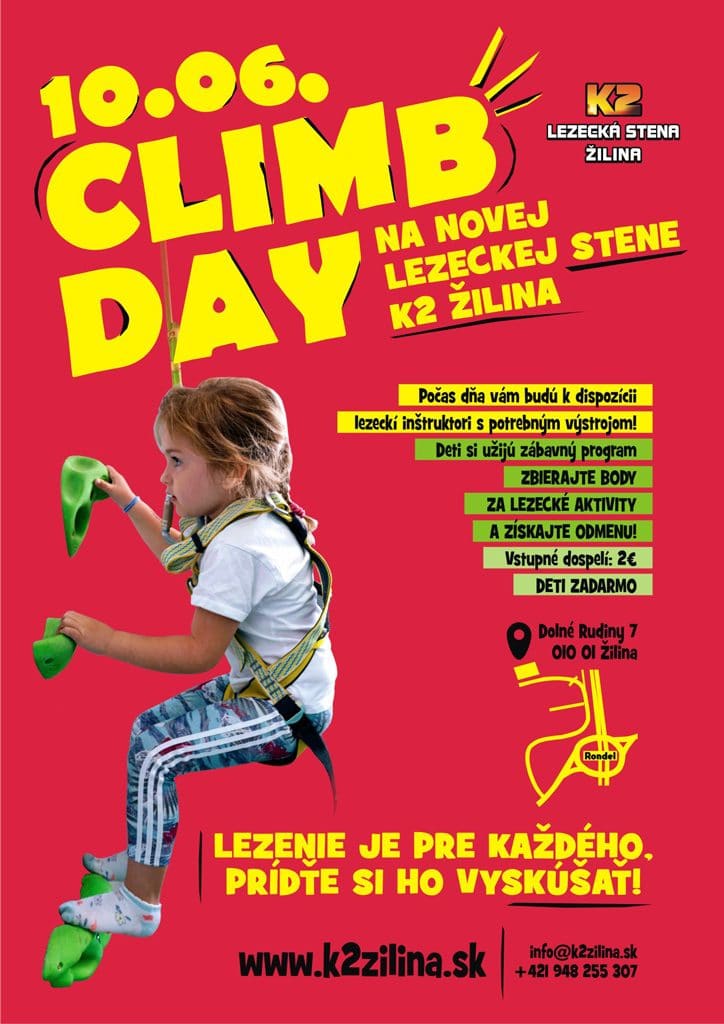 The news on the wall is self-belayer. It is a mechanism for securing climbers when climbing in its vertical line without the assistance of the other person. However, all safety instructions must be followed when using it.
All children are welcome!
A fun program for all children will be prepared, playful activities. Kids will collect points for climbing in 4 disciplines – climbing with rope, bouldering, climbing through obstacles and speedclimbing. For collected points, children will receive a sweet reward!
Basic information

Sunday 10.06., from 10:00 to 18:00
Entrace fee – Adults: 2€
Entrace for kids is FREE
Climbing belayers and climbing equipment available
How to Reach Us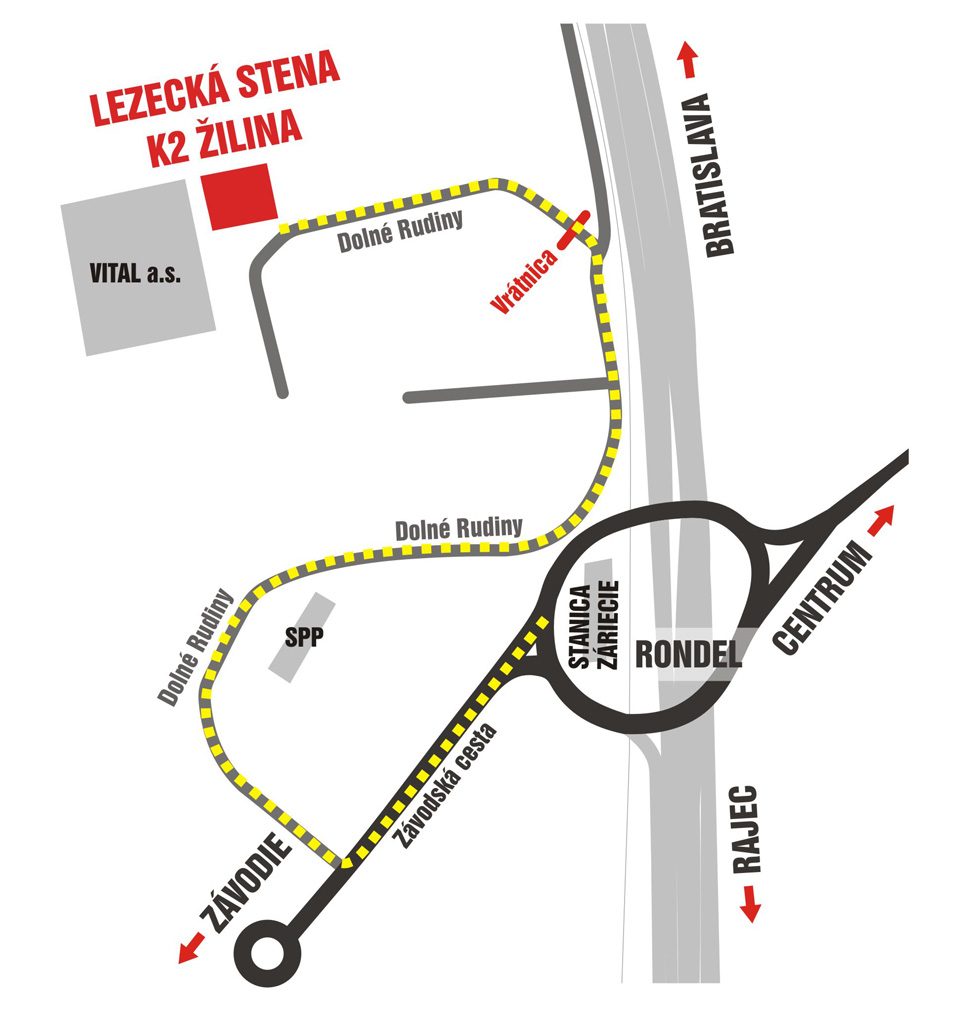 At the roundabout called "Rondel" take the exit onto "Hájik/ Závodie." Keep in the right lane. Take first turn right, pass SPP, Stanica Záriečie, along the railway line. Pass throught the gatehouse. Soon you can see our blue sign, that´s us!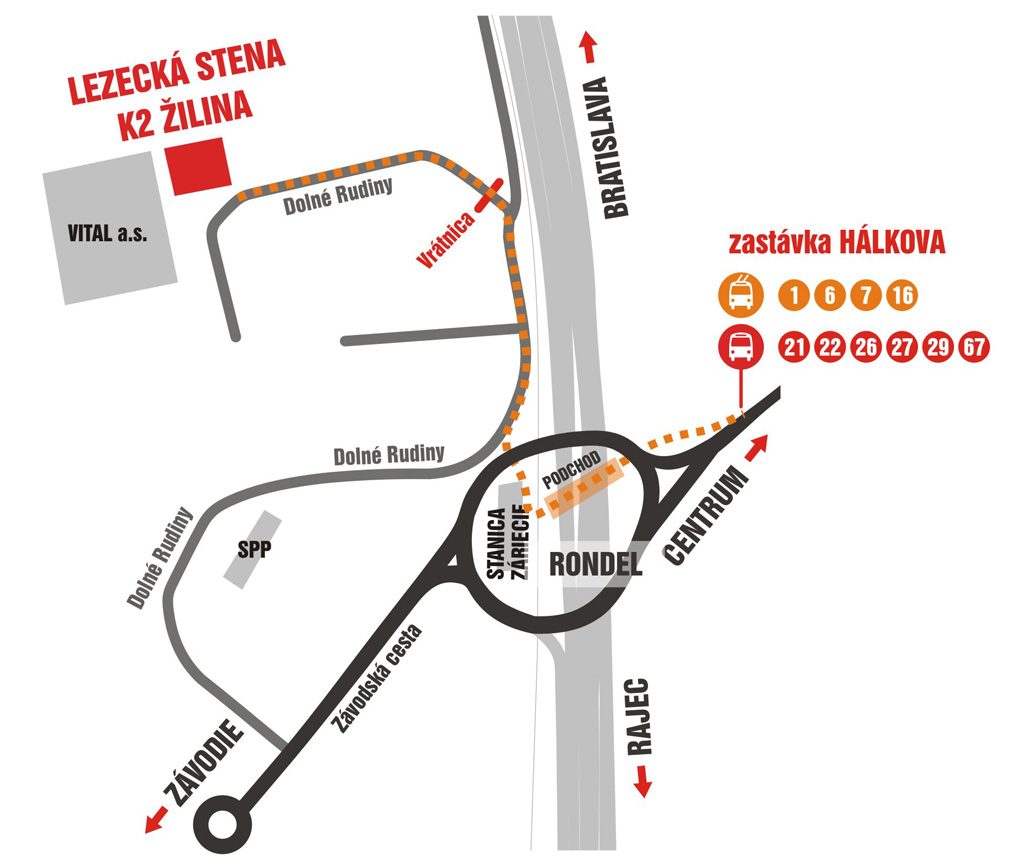 The nearest bus stop "Hálkova" is 600 meters from the Climbing Wall K2 Žilina, approximately 10 minutes walk. There are trolley lines 1,6,7 and 16 and bus 21, 22, 26, 27, 29 and 67. If you are going to "town" direction you will cross the road when decsending the bus. From the bus stop you go downhill and underpass, take the right exit and then straight along the way, over the gatehouse, from there it´s 200 meters on the right you will find the climbing wall building K2 Žilina.