Instructions for New Visitors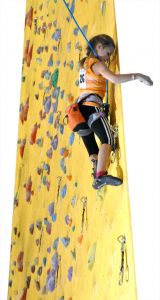 If you don´t have any experiance from climbing, it´s important to sign up to the course of belaying for adult before you can climb by yourselves. It´s better to contact us via mail at first to schedule date and time of the course. From 2 to 6 people can participate on one course. There is no nedd to be specially prepared, you need just som sportswear, the rest, such as climbing equipement will be provided during the course.
You will learn basics of climbing so you will be able to climb without strict support of an instructor.
If you are guided by an experienced climber, it isn´t necessary to pass throught the course of belaying. Your guide takes responsibility for your safety and possible accidents. You don´t have to make any reservation when you want just to climb. Simply buy a ticket and climb until you can. Tickets isn´t limited by time (only by date).
With the assumption that your experienced colleague has his own climbing gear, you will need a climbing harness, a climbing shoes and chalk bag. You can climb in clean indoor shoes, but it's not whole climbing experiance … We can borrow everything at a rental shop where staff can advise to chose the correct size of the climbing hatness and shoes.
"Tasting" of Climbing – Privat Belayer
Privat belayer/a> is an excellent option for those who would like to just taste climbing. Professional instructor will take care of your safety and you will climb as much as you can. Privat belayer must be booked in advance viae-mail or call – min. duration is 1 hour, max. group of 4 people.
Belayer is available for kids, parent must be present.
Kids
Children under the age of 15 are allowed to enter the climbing wall only accompanied by responsible adult who will supervise them continuously. Children can climb only in harness suitable for kids that is bound in chest area. We recommend that children wear climbing helmets!
How to Reach Us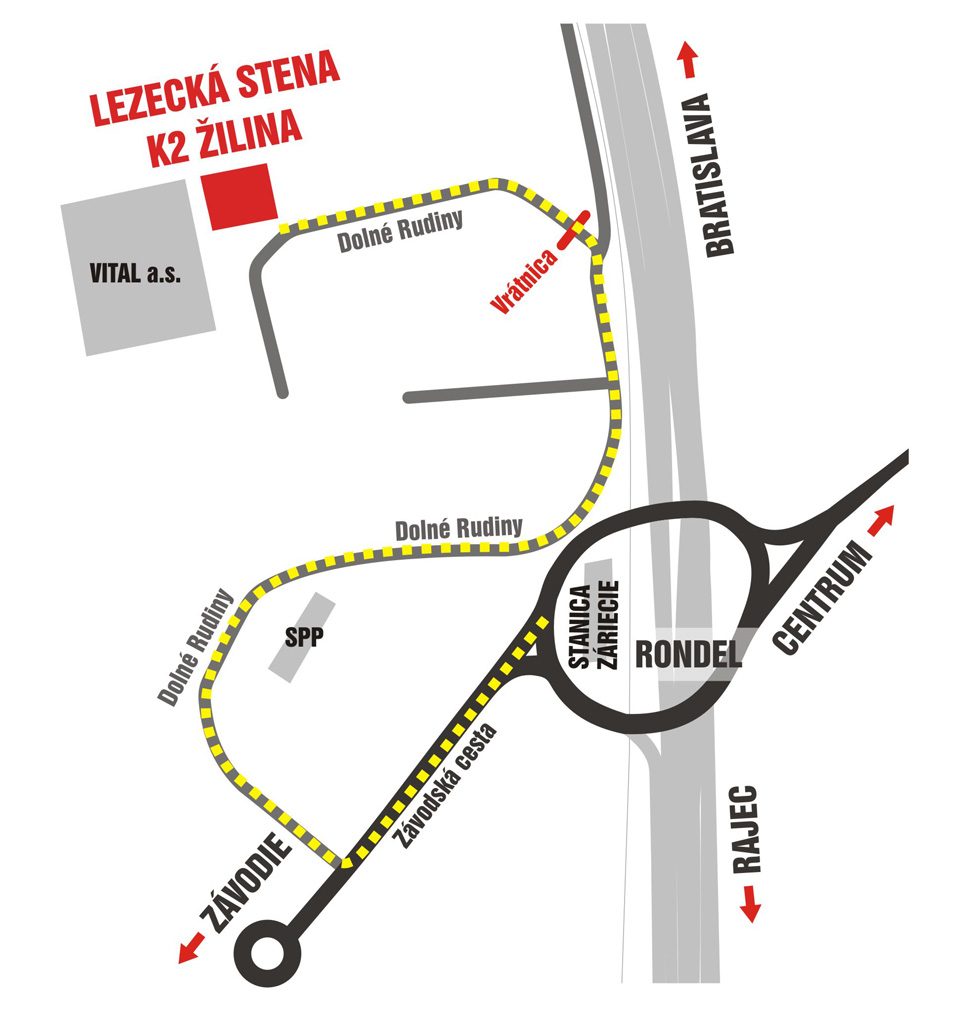 At the roundabout called "Rondel" take the exit onto "Hájik/ Závodie." Keep in the right lane. Take first turn right, pass SPP, Stanica Záriečie, along the railway line. Pass throught the gatehouse. Soon you can see our blue sign, that´s us!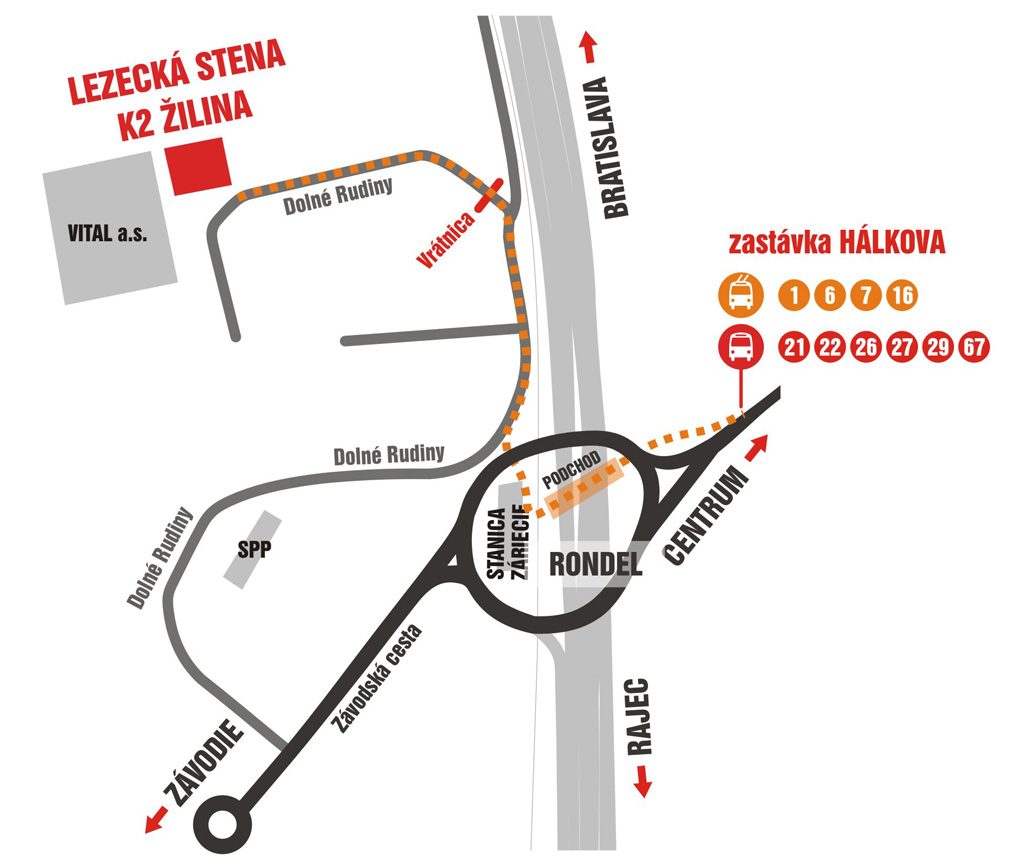 The nearest bus stop "Hálkova" is 600 meters from the Climbing Wall K2 Žilina, approximately 10 minutes walk. There are trolley lines 1,6,7 and 16 and bus 21, 22, 26, 27, 29 and 67. If you are going to "town" direction you will cross the road when decsending the bus. From the bus stop you go downhill and underpass, take the right exit and then straight along the way, over the gatehouse, from there it´s 200 meters on the right you will find the climbing wall building K2 Žilina.