Indoor Climbing Wall K2 Žilina Prepared
Climbing with Rope – Lead Climbing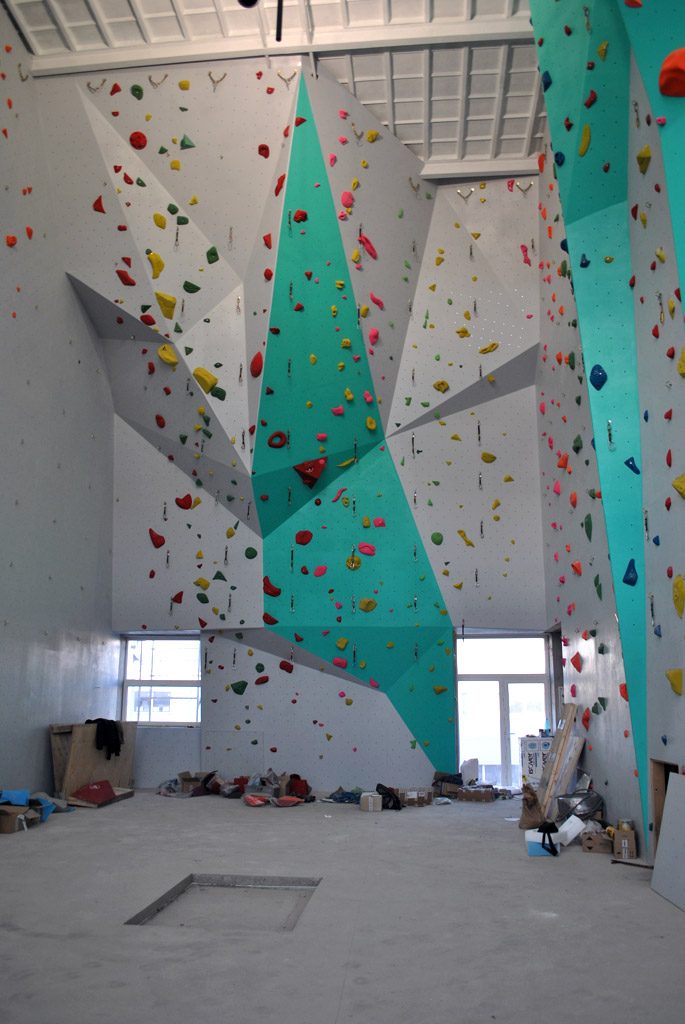 On 1400m
2
of climbing area you can find 80 climbing lines of different difficulty. There are short and vertical lines for beginners, longer and slightly overhang for advancers and big overhang lines for masters. Each climbing routes is qlassified and marked by color. Climbing routes are regularly changed and offer wide variability for indoor climbing. Max height of the wall is 15 meters.
The wall features two boulder profiles 45° and 50° slope. There is plenty of holds for possible boulder training, as well as training units of muscular endurance. The fall zone is secured by boulder mats/ pads for maximum safety.
During warm/ summer days, the outdoor climbing wall will be available.
For our little ones
There are ready to climb routes with fixed ropes for youngest, so they can try this beautiful sport..
Caffe & Bar
We provide comfortable "base camp" before climbing or training. There is a possibility to use the offer of our pre-trainig or after-trainig nutrition supplements or drinks.
We have also a Rental service available – climbing ropes, shoes, harnesses and belaying components.
You are welcomed by kind and professional stuff.